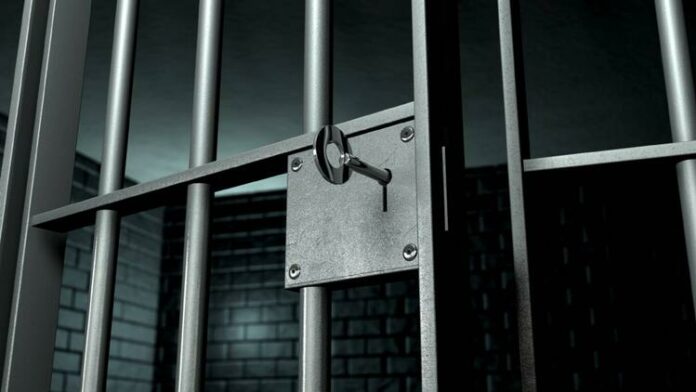 INJUSTICE AND AWAITING INDICTMENT UNDER SUBHUMAN PRISON CONDITIONS
FOLLOWING THE POLICE OPERATION CARRIED OUT ON JULY 11, 2018, 180 PEOPLE, ALL CONSISTING OF MR. ADNAN OKTAR AND HIS FRIENDS, HAVE BEEN UNDER PRE-TRIAL DETENTION AWAITING TO RECEIVE NEWS OF THEIR OFFICIAL INDICTMENT. UP TO THIS POINT IT WAS UNCLEAR AS TO WHY THEY HAVE BEEN HELD IN PRISON CELLS WITH ACTUAL CONVICTS.
These are honest, decent people with no criminal record, who have never been involved in any kind of criminal activity and have never been through any experience with prosecutors, police officers, judges or jails in their entire lives. These highly educated and publicly respected individuals have been subjected to various severe circumstances inside prisons on absolutely no legal basis except false accusations by some people who have personal grudges. Keeping these people in prisons during a detention period with no indictment or conviction causes great psychological pressure not only on these individuals but also on their families. Furthermore, the extreme circumstances inside the prisons creates physical stress which is a tactic to apply even further pressure on them.
Following the court verdict to arrest, there has been systematic pressure tactics and numerous incidents that has resulted in the victimization of these individuals which do not comply with the legal traditions.
We strongly believe that there is an intentional agenda to create harsh conditions, mistreat, and purposely violate the rights of these individuals in the prison institutions which the facts support. They should stop and put an immediate end to this practice with practical political and legal initiatives. Certainly without delay the current conditions in these penal institutions should be addressed and improved. Here are some items to be taken into utmost consideration:
1.OVER POPULATION OF PRISON CELLS: THE PRISONS EXCEED THEIR CAPACITY AND LACK SUFFICIENT NUMBER OF BEDS
It is commonly acknowledged by the public that the wards have already been exceeding their capacity for some time and overcrowding causes some serious health hazards for those being held. Prisons have currently been hosting 40,000 more people than its recommended capacity.
According to a statement made by Abdulhamit Gul, the Minister of Justice, in November 2018; there are currently 260,114 people residing in the prison institutions; 202,434 of whom are convicts and 51,710 of whom are imprisoned until their pending trials. That is to say; some 60 thousand people are currently waiting for either their bill of indictment to be issued or their pending trial dates.
In November, Saban Yilmaz – the General Director of Prisons and Detention Houses – stated that the capacity of these institutions has reached up to 260 thousand. He said: "Regrettably, the capacity has been being exceeded every day. There are approximately 1000 people added to this already exceeding capacity per month."
Some inmates either have shifts to sleep in beds or sleep on the floor. Bed-shifts mean that there are people who are trying to sleep in the wards during daytime. And it is obvious that they will not be able to sleep during day time. The fact that people cannot sleep on regular basis – known as persistent sleep deprivation – creates serious medical risks.
Suspect Demet Gorunur's petition to Istanbul Office of Chief Public Prosecutor:
Although the existing physical conditions are minimal livable conditions for 14-15 people, over the course of the time here, I have lived with 20-25 people plus 4-5 children all together. For instance; because of the people sleeping on the floor, there is not even a square meter space for spreading prayer rug now.
Suspect Ebru Selin Barutcu's petition to Istanbul Office of Chief Public Prosecutor:
Since I came here, we have experienced too much difficulties. Firstly; we have been staying together with 25 people and 2 children, which was designed for only 10, maximum 14 people. People have been sleeping on the floor. I slept on the floor for 2 months myself. While I was sleeping on the floor, other prisoners were stepping on my bed.
In the ward, it's possible to sleep only four hours a day. There are no rules at all. Some people in the ward are awake whole night and they make too much noise. Although they see that I am sleeping on the next bunk-bed, they listen to radio with high volume, and the lights are on until 3 am.
Suspect Ebru Yilmazatilla Umur's petition to Istanbul Office of Chief Public Prosecutor:
The number of people in the prison cells have far exceeded their maximum occupancy rates. In our cell during the dawn prayer, we have to pray one by one as there is no space.
The conditions I have experienced in the jail are incredibly below any humane standards. The people sleep on the floor, I had to sleep on the floor for 2 months.
Suspect Muge Ogutcu's petition to Istanbul Office of Chief Public Prosecutor dated March 19th, 2019:
I was transferred to D-6 ward on August 6th, 2018. There, I slept on the floor until October 1st. On October 1st, it was my turn to sleep on the bunk bed. During the time I slept on the floor, the conditions were highly unsanitary, foul, and dirty.
2. LACK OF VENTILATION IN THE WARDS
Currently, 30 people are residing in wards for 10 and 6 people are residing in wards for 3. Due to this extreme overcrowding, it has become impossible for the detainees and inmates even to breathe and the amount of oxygen in the wards is not enough for the human anatomy to survive. As the amount of clean air per capita decreases, health problems are increasing at faster rates. Lack of ventilation and of air circulation in these overcrowded wards inevitably leads to an environment posing risk to their health and well-being.
3. NON-SMOKERS ARE KEPT IN THE SAME WARD WITH THE SMOKERS
Our friends who are non-smokers have applied to the director of penal institution many times, declaring their request to be kept in a ward for non-smokers; yet, they came up empty handed. They are being exposed to passive smoking in a smoke-intense atmosphere for hours and hours on daily basis and this has been the case for 14 months.
Suspect Mustafa Isik's petition to Istanbul Office of Chief Public Prosecutor dated January 1st, 2019:
I have been under arrest in no 2 (Type-T) Bandirma Closed Penitentiary Institution for 6 months. Although I have never smoked in my life, I have been poisoning in my ward 24/7, being exposed to secondhand smoke (normally the ward has capacity of 10 people, while we live 23 people). There is no ventilation system other than the windows in our ward. During the cold weather season, opening the windows causes ailments and also heated arguments and intense fights.
For all those reasons I talked to the first warden of the Penitentiary institution, and also wrote a petition to the observation committee. However, I received negative responses for both of my inquiries about ventilation system and also being transferred to a non-smoking ward.
Suspect Hande Canli's petition to Istanbul Office of Chief Public Prosecutor:
They smoke extensively in the ward. We are exposed to too much smoke. The administration of the closed penitentiary institution gave a warning to the prisoner to smoke in the quad, but as it is not checked, they still smoke indoors and they do not even accept to open the window for a very short time.
There is always noise and fighting in the wards. Because of noise and smoke, I have migraine.
The people in the ward are very aggressive. We always have to sing another tune. We cannot ask for anything from the people in the ward. When we want to turn the volume down the TV, they suddenly get angry and start to shout. If we reacted and insisted on what we want, as it would turn out to be a physical fighting, we cannot say anything. In order to protect ourselves we accept the conditions.
Suspect Filiz Arik Menet's petition to Istanbul Office of Chief Public Prosecutor:
Inmates that are smoking constantly create the greatest suffering upon us. Each day, we are being poisoned. We've been placed in a ward of heavy smokers, thus we've become secondhand smokers. Though we've brought this matter to the attention of the authorities, we are told that it is not possible to do anything about it. Our demands for being transferred to "non-smoking ward" were refused. Although we were told that it would not be possible to make a "non-smoking ward" before, in January 2019 C-14 ward has become a non-smoking ward, however I was not transferred to that ward.
I received eye treatment for complaints having red-eyes, burning, and bloodshot due to the secondhand smoking. I continue using tear-drops as treatment for my problems. My breathing has been affected due to the smoke and I feel back pain.
Suspect Muge Ogutcu's petition to Istanbul Office of Chief Public Prosecutor dated March 19th, 2019:
Shortly after I was transferred to the ward D-6, I had to go to the infirmary with complaints of chronic severe headaches, dizziness, and blackouts due to intense smoking in the ward. The institution doctor diagnosed it as vertigo, but did not prescribe any treatment. I was only suggested to have fresh air and do some exercise. However; as 20 people each smoke one and half packets of cigarette in the ward every day, the ward is always under heavy smoke. In other words, it is not possible for me to get any fresh air at all. At nights, when the doors are closed, the conditions get even worse. During the cold winter period, the situation is much worse because the doors are closed day and night, and the inmates are allowed to smoke in the ward. Under such circumstances, I was exposed to intense smoke 24/7 except for only a couple of hours during the night.
In February the First Warden visited our ward. During her visit, I told her that I was feeling very ill and asked for being transferred to a non-smoking ward. She said she would not be able to do anything for me, but she could take precautions only for the ones who are sick.
4. THERE IS WATER CUT AND LACK OF HOT WATER IN THE PENAL INSTITUTIONS
Hot water is allowed only on certain hours, on certain days and for certain amounts. This leads to a problem in overcrowded wards. For instance, when two out of ten people sharing a ward use hot water; the other eight are left with only cold water; which inevitably leads them getting sick. Since hot water is crucially important for basic hygiene requirements; its shortage and limited supply leads to various epidemics and many other serious illnesses in these overcrowded places.
Suspect Demet Gorunur's petition to Istanbul Office of Chief Public Prosecutor:
…all the people have only half an hour to meet their needs such as cleaning, having bath, doing the laundry with the hot water given 3 times a week.
Suspect Ebru Yilmazatilla Umur's petition to Istanbul Office of Chief Public Prosecutor:
There was no water for a very long time (about 15-20 days). The ward consists of 25 people, and also five children. There was no running water in the toilet/WC. The hygiene of the toilets was a huge problem. We experienced both the lack of oxygen combined with bad toilet odor in the ward. During the dawn prayer, we performed ablution by using plastic bottles and used the bathroom again by using bottled water. Moreover, we experienced an enormous problem especially during the prayer times, as 15 more people also started their prayers after we came to the ward. The water ran for about only half an hour during the inspection times at 8 am.
During the first 4 months there was water interruptions at different hours of the day. I have a petition of mine in the ward in this regards.
Suspect Muge Ogutcu's petition to Istanbul Office of Chief Public Prosecutor dated March 19th, 2019:
Water was given in quota during the hottest days of the summer, and the water was halted and cut at 4pm every day. We experienced extreme difficulty in the kitchen area and bathroom as we were 20 people in a single prison ward.
5. COMPLETE LACK OF SANITATION
The basic threat to sanitation in prison institutions is that there is a lack of water for showers and toilets and they are being shared by a far greater number of people than they are designed for. This leads to epidemics and easy transition of several diseases. Thus, sanitation has become a major concern in the prison institutions.
Suspect Ebru Yilmazatilla Umur's petition to Istanbul Office of Chief Public Prosecutor:
The hygiene conditions are below humane standards. Garbage containers are not provided though we asked for it. Therefore, there are 10-15 trash bags in the ward most of the time. This results in too many flies particularly in the summer, the smell of the waste spreads everywhere.
When we get up in the morning, we see roaches walking around on the floor and on the cupboards. I have also given a petition about this issue. They applied insecticide to the ward once upon our request yet it was completely unsatisfactory.
The hygiene conditions are consistently way below humane standards and jeopardize human health. As I am wise, cultured and well-educated, I could partially eliminate the risks for me. Due to the toxic environment I was poisoned twice experiencing nausea, vomiting, and digestion problems. I asked to be dispatched to the infirmary or to a hospital, but I was not paid attention.
My friends who are staying in other wards got sick likewise. Also, the same complaints have been voiced by many prisoners and their children. They also experienced the same unjust suffering.
Suspect Ebru Selin Barutcu's petition to Istanbul Office of Chief Public Prosecutor:
We stay with more than 20 people in the wards, and bin bags are given only on Monday-Wednesday-Friday and the garbage is only taken out only on these days. Therefore, we are living along with garbage and that's why there are always bugs and flies.
Suspect Filiz Arik Menet's petition to Istanbul Office of Chief Public Prosecutor:
When we were first transferred to Tekirdag prison, we were taken to the infirmary. We were told that we would be staying there for several days until the time they get the instruction to take us to the ward. The sheets had blood and other bodily fluid stains. We were not given clean sheet or pillowcases, and we were forced to sleep on the filthy sheets. They locked us in and left. There was very small amount of soap in the bathroom. When the soap ran out, we asked for it but we were not given any. We stayed in this circumstances for two days. At the end of the second day, we were taken to a ward. The bedding was worn-out and filthy with stains. There was no drinking water. When we asked for drinking water, they told us they cannot bring. They said they cannot supply water as it was not the day allowed for canteen purchase. The most important and vital resource for survival, water, was not provided. When they finally did provide water, it was a very small amount.
When we came to D-4 ward in September 2018, we saw beetles in the pasta that they served to us. At the time, I wrote petition to the Directorate. From what I heard from the inmates in the ward, they saw fingernails, rat-tail, cockroaches, and other disgusting things in the food served.
Suspect Muge Ogutcu's petition to Istanbul Office of Chief Public Prosecutor dated March 19th, 2019:
While I was staying at the ward D-6, I saw a rat in the kitchen area when I got up for the dawn prayer. I saw the rat twice on different days. The rat went in the drawers of some of the prisoners and ate some bread from the drawer. Although we complained and told the officials and administration about this problem many times, they did not take any measures.
Furthermore, there were a great number of flies swarming around like a cloud. Because of the flies, it was not possible to eat or sleep. The administration did not take any precautions against the flies either.
6. LACK OF HEATING
Some prison institutions have serious heating problems resulting in quite serious and fatal illnesses such as pneumonitis or being exposed to strong flu viruses.
Suspect Ahmet Oktar Babuna's petition to Istanbul Office of Chief Public Prosecutor:
The central heating system has been very inefficient during the winter months. The gaps along the windows and door frames also made the ward to become quiet cold.
The bathroom is extremely cold and humid and everywhere is moldy.
7. LIMITED ACCESS TO BASIC NECESSITIES
Since materials like bed sheets and blankets purchased from the markets in the prison institutions are limited, the detainees have been experiencing difficulties trying to cope with problems such as the lack of hygiene and heating. When the detainees and convicts ask for extra blankets during times of extremely cold temperatures, they are advised to keep a thick prayer rug to cover themselves and told that they are only allowed to purchase two, which makes the situation even more daunting. Sometimes only one blanket can be purchased because they are not available in the penal institution markets at all times. And surely, one blanket cannot be enough to keep someone warm in freezing cold winter nights under any circumstance. Considering the current problem in heating supply, thus allowing only a single blanket to cover oneself at night (or maximum two) is torture and outside of any regulations. Moreover, the amount of pullovers the detainees can have is also limited. Therefore, they cannot ask for extra warm clothing from their relatives. When considering all these factors, cold weather can easily lead to serious health hazard under these circumstances and result in serious medical illnesses.
Suspect Ebru Yilmazatilla Umur's petition to Istanbul Office of Chief Public Prosecutor:
Although I asked for a second blanket because of the freezing weather, it was not given to me. I have a petition on this issue.
Suspect Muge Ogutcu's petition to Istanbul Office of Chief Public Prosecutor dated March 19th, 2019:
November 2018 was a very cold month. Nevertheless, the heaters were not on. Besides, the prison officers took two out of my three sweatpants on the account it was against regulations. I was left with one item which were sweatpants and one sleepwear pants during the coldest month. They told me that the prisoners are allowed to have four pants and one sweatpants, but I had 3 sweatpants.
Even though it was very cold and the heaters were almost never working, there was no attempt to repair it.
My family sent me a copy of the Quran, however instead of delivering it to me the prison institution sent it to the safety deposit and gave it back to my mother during the open visitation day.
Suspect Mehmet Coşkun Pamir's petition to Istanbul Office of Chief Public Prosecutor:
The problem of insulation at the windows, and the gap all along the window frames, result in the cold weather conditions diffusing right in the ward. We wanted to solve this problem and order weather strips (which is available in Silivri Penal Institution's canteen), however our request was declined.
Although the alarm clock is available in the canteen, our demand for it was responded only after 6 weeks. In the meantime, we had to take shifts with our friends in order not to miss dawn prayer.
The windows' frames, doors and radiators in our ward are rusted. We filed more than ten petitions to order paint on our expense. Our petition got responded after two months, and by the time we could obtain the paint it was cold weather season. (It would take long time for the paint to dry). They gave us the paint cans at 10 am, and took back at 4.30 pm even though we could not finish painting.
The shower tray in the bathroom of our ward, that we've been living in for eight months, is rusted and has many holes. Clay and sand leak from the drain constantly, therefore it is always clogged, and impossible to clean. We submitted petition about this problem, however no action has been taken.
We wrote many petitions regarding the broken chair in our ward. The chair was replaced at the end of the seventh month.
8. LACK OF NUTRITION AND LACK OF SANITATION IN FOOD SUPPLY
It is publicly known that the meals served in prison institutions are not hygienic and they consist of foods lacking protein, vitamin and other nutrition vital to the human body. Protein rich eggs and meat can only be supplied in limited amounts and this lack of nutrition results in serious weight loss, muscle loss and various other serious medical conditions.
When considering all the factors such as the lack of ventilation, sleep deprivation, the presence of second hand smoke, poor nutrition, problems with medication supply and intervention to their current treatments, the human body weakens and the immune system breaks down and people start to get sick. Additionally, the medical conditions of the ones who are already critically sick become even worse.
9. LACK OF MEDICAL SUPPORT
In our country, some prison institutions are visited only once a week by the medical doctors whereas in some others the doctors leave the prison institutions in the afternoon. This creates a serious medical threat, especially for those who are in vital need for a doctor. Since the prison's occupancy capacity are exceeded by 20 percent; doctors have no time to check all the patients during their limited visits and insufficiently scheduled shifts. It is also known that there are critical delays and certain problems in supplying medication and other medical products.
Transporting patients to the hospitals is another issue. Detainees are taken to a hospital in a cell type ring bus consisting of singular cubes. This creates a problem for the detainees due to the difficulties of physical stress during transport. From time to time, due to the very poor and harsh condition of these transport vehicles, detainees have given up on their request for hospital transfer since they are not physically capable of riding in those vehicles.
While being examined by the doctor, the detainees have their handcuffs on. This is a direct violation of human rights and human dignity. As per the Hand-guide for The Effective Investigation and Documentation on Torture and Other Savage, Inhumane, Humiliating Treatment or Punishments (Istanbul Protocol); "the standards regulated morally by professional occupational institutions" are emphasized and any violation is a direct crime. As per Istanbul Protocol, regulations issued by World Medical Association and Turkish Medical Association are binding for medical doctors and therefore a medical examination with handcuffs on is a type of tormenting and direct violation.
For instance;
Mete Oktar, a 75-year-old detainee is waiting for his pending trial over the last 11 months in Izmir Penal Institution, has cancer and it is impossible for him to be properly treated under the harsh circumstances of the penal institutions. With no acquaintance in a ward of 30 people, kept in the vicinity of convicted grave felons, he was taken to the hospital with his hands cuffed at the back and his wrists were wounded by the handcuff during the journey. Due to severe weight loss and loss of fat tissue in his body, his bones become visible right on his wrists. Mete Oktar prefers giving up his hospital transfers to suffering even more pain on his way there.
Ismail Hulusi Gokmenli had a severe cerebral bleeding only a couple of months before the police operation and he is medically obliged to follow a certain diet and medication treatment. It is impossible to provide him any treatment under penal institution conditions and this situation creates a dire and fatal threat to his life.
Ibrahim Tuncer had his foot broken in several parts a couple of months before the police operation. Since his arrest and without the complete healing of his foot; he has a risk of being crippled for the rest of his life unless he is given proper treatment and care. However, all requests with regards to these cases and many others sent to the office of the chief public prosecutor were turned down with no reasonable cause or rationale given.
Suspect Ibrahim Tuncer's petition to Istanbul Office of Chief Public Prosecutor:
Shortly before I was arrested, I had a major operation due to multiple fracture in my leg with titanium plate and 5 screws. There is also trauma-related nerve damage. I was able to walk with the help of AFO and walking stick.
When I came to Tekirdağ Prison, they took my walking stick. My ward is duplex so I had great difficulty in going up and downstairs.
Before I was arrested, my doctor advised physiotherapy. I had been receiving physiotherapy in a physiotherapy center. When I came to the prison institution I asked for doctor appointment and physiotherapy sessions for many times. But, I haven't received any answers to my requests in the past nine months yet. Because of the nerve damage and lack of proper treatment, I have foot drop.
Suspect Hande Canli's petition to Istanbul Office of Chief Public Prosecutor:
It is difficult to have access to the doctor. The doctor examines the female prisoners only once a week on Thursdays. When you get sick, you cannot receive treatment until Thursday.
Although I have written petitions on this issue many times, it takes a long time for me to reach both my regular medicine and the ones that I use when required. It takes long time to order and obtain. The period varies either a couple of days or sometimes 2-3 weeks. For example; when my regular reflux drugs finished, it took nearly two weeks to re-obtain them. When I had influenza, as it took several days to reach the medicine, the course of disease progressed.
Suspect Mehmet Coşkun Pamir's petition to Istanbul Office of Chief Public Prosecutor:
Our friend who is also not convicted as guilty, but waiting for the indictment to be issued had high blood pressure 13/18. We warned management about his urgent case a number of times, however they kept our friend waiting for a very long time. Moreover, they suggested our friend to wait till Monday, as it would not be likely that emergency service would come even if they made a call since it was weekend.
Even this single instance makes us worry that as people with serious ailments are deprived of their urgent treatment, they will be exposed to serious health risks, or suffer serious medical issues.
We are having troubles reaching our vital medications. Even though we give petitions twice a week for our doctor appointment requests for our serious sickness, it takes 5-6 weeks to be taken to the doctor.
Suspect Tulay Kumasci's petition to Istanbul Office of Chief Public Prosecutor:
The doctor of the prison institution is too indifferent and incompetent.
We can go to the doctor's office and get our medication only once every two weeks by writing a petition. We are not taken to the doctor's office or to the hospital in emergency cases.
10. CONVICTS AND THOSE AWAITING INDICTMENT AND PENDING TRIAL ARE BEING KEPT IN THE SAME WARDS.
This creates a lack of security for those who are waiting for their bill of indictment to be issued and their trial and who are just under detention due to false accusations on no legal grounds. The detainees are being ill-treated especially by the convicts who are sentenced for life since they have nothing to fear for.
Many female detainees are kept in the same wards with convicts; some of whom are convicted of murder. In addition to these people with a very dangerous criminal record, some detainees are also kept with inmates convicted for life and who are under serious psychological treatment. Thus the female detainees are under constant threat of physical harm, and under severe psychological pressure challenging the limits of their tolerance every single second.
Zeynep Yalcin, the daughter of former Sariyer Mayor, kept in Tekirdag Closed Prison Institution for 14 months was physically hurt and severely abused by someone else in her ward. Being aware that Zeynep Yalcin has some brain disease and her skull is highly fragile due to her recent operation, the attacker especially aimed for her head. Following the first strike to her head, Zeynep Yalcin got knocked down, hit her head onto the floor, passed out and came to herself at the hospital.
Suspect Oguzhan Sevinc's petition to Istanbul Office of Chief Public Prosecutor:
I am currently a detainee in Type-T Bandirma Closed Penitentiary Institution. Yet, since this institution has no ward system for detainees, I have been currently residing together with the convicts for the last 11 months. Despite the efforts of the penal institution management, there have been on-going fights, arguments and torture for months by the convicts. Senior convicts have been maliciously treating new detainees.
Suspect Ebru Selin Barutcu's petition to Istanbul Office of Chief Public Prosecutor:
The convicts and the suspects are staying together in the same ward, and the convicts threaten their opponents easily on the slightest pretense.
They say, "I have long years ahead as a convict, I do not mind about an official report" and they behave in an easy fashion, and pick a quarrel any time. Some of them are too quarrelsome most of the time. In the ward, there is always a fight, actually every single day.
Suspect Hande Canli's petition to Istanbul Office of Chief Public Prosecutor:
They brought a prisoner who is addicted to drugs. She had drug attacks for days and nights by screaming. That caused problems, we could not sleep at nights.
Suspect Filiz Arik Menet's petition to Istanbul Office of Chief Public Prosecutor:
I believe that the reason we are placed in the same ward with convicted criminals is to apply pressure over us so that we would become "confessors." Most of the people in our ward are uneducated and ignorant people with bad manners. They don't wash their hands after they go to the toilet/WC. Due to sanitary conditions, we have high risk of getting sick.
Suspect Muge Ogutcu's petition to Istanbul Office of Chief Public Prosecutor dated March 19th, 2019:
In D-6 tank a woman who was convicted because she killed her best friend with over ten machete blows had animosity toward us as we are devoted Muslims and attend to our prayers. By November, she threatened me various times, which I never responded to. At last on November 13th, she broke the chair I was sitting on, and told me aggressively "If I hadn't broken that chair, I would have broken your back." Thereupon, I talked to the administration and asked her to be transferred to another ward. Despite the threats I faced, the warden (Ms. Yasemin) told me that they could not do it as there was no room in the other wards. I was transferred to the ward C-14 after a week, when the chief officer took initiative.
Suspect Tulay Kumasci's petition to Istanbul Office of Chief Public Prosecutor:
An inmate who had the "HIV virus" was staying in the same ward with our friends and other prisoners, however this was kept hidden. Later, this HIV patient inmate was transferred to Bakırkoy Prison Institution. Yet, they did not conduct any "HIV test" on our friends and to the other prisoners who were staying with her. This issue was covered up.
11. DETAINEES ARE NOT ALLOWED TO BE TOGETHER WITH THE OTHER SUSPECTS OF THE SAME CASE FILE
Adnan Oktar's friends have been subject to numerous procedures that are in violation of legal statutes regarding their individual rights, and kept in prison wards under extreme inhumane conditions over the fourteen months they've been under arrest. The systematic exposure to such conditions and purposely intended neglect of the legal code regarding detainees awaiting pre-trial, despite repetitive requests to alleviate their suffering while awaiting indictment indicates a will that wants these individuals to become "confessors." In other words, there is intentional psychological pressure and torture so that these individuals would lose or go beyond the limits of their self-control.
One example to this is that detainees with the same case are kept in separate wards and are not allowed to meet or speak with each other.
Due to the manufactured artificial negative public perception of these individuals, many of them have erroneously been labeled as a security problem and are being held with other hard criminals and convicts in crowded wards. These individuals who are deemed suspect and have yet to receive their indictment are people with no criminal records, and no experience in any penal institutions. Some of them are in their 19s or 20s and are kept all alone in crowded wards full of dangerous convicts with very serious criminal backgrounds.
Some detainees who used to be kept in the same wards with their friends whom they are familiar have been transferred to other wards and thus been intentionally separated for the purpose of making their prison conditions even more difficult. Taking a woman away from two of her friends and transferring her to another ward where she will be completely isolated serves no purpose except to make the inhumane and difficult conditions even more extreme.
Suspect Oguzhan Sevinc's petition to Istanbul Office of Chief Public Prosecutor:
In one of the petitions I wrote to your office, I expressed my request to be transferred to the same ward with my friends who are also detained pending trial for the same file, and I got the reply from your office that this decision is to be made only by management of the prison institution. In the prison institution which I am detained, all the other prisoners who are arrested for being "gang members" are staying in the same ward with their friends who are arrested under suspicion of the same crime, sharing the same case file, except my friends and I. My friends and I are all kept separately at different wards, and I received a negative response to all my demands in this regard. We are faced with such unjust regulations. I am detained with no indictment given and awaiting a trial with no conviction, yet I am treated as convicted felon.
12. RESTRICTING THE RIGHT TO COMMUNICATE
The letters of the detainees are censored even though there is no illegal or criminal content, or sometimes they are not delivered at all. Although there is nothing against the law, the detainees are deprived of their rights to communicate with their friends or family members.
Suspect Hande Canli's petition to Istanbul Office of Chief Public Prosecutor:
From the letters that I received, I've figured out that my friends have written to me many times, however I received only few of their letters. I wrote a petition and asked for those letters that I was not given, but I was denied and once again they weren't given to me.
It's not been possible to send out any official document, petition, plea, or letter without it being read by the officers.
Suspect Filiz Arik Menet's petition to Istanbul Office of Chief Public Prosecutor:
Generally, we are not allowed to take out any documents with us as we leave the ward to meet with our attorneys. We can only verbally state what we can think of or remember at the time of our meeting. How could we reasonably defend ourselves under these circumstances?
Suspect Tulay Kumasci's petition to Istanbul Office of Chief Public Prosecutor:
The officers of the prison institution tell us that our letters should not include any information about the prison or the ward. Any such parts in the letters are restrained scratched out. The letters committee delay reading our letters and they are mailed to the recipients with a delay as well. Also we receive the letters the same way, with extreme delays. In the first couple of months of our detention, our incoming and outgoing letters were not handed to us. The letters written by Adnan Oktar to us were confiscated. As our lawyers petitioned on this matter, some of those letters were finally handed to us, though many were still missing.
13. DETAINEES FROM THE SAME FAMILY ARE SENT TO SEPARATE PENAL INSTITUTIONS MILES AWAY
Each of two brothers/ sisters who are kept imprisoned until their pending trial are sent to different penal institutions in different cities miles away. These detainees have no criminal records and they have just been arrested under suspicion without receiving an indictment. Their cases are pending trial due to the groundless and false accusations of some people who happen to hold personal grudges against them. These people have lost their jobs, families, relatives and freedom just because of the false accusations and with no proof whatsoever. Yet, now, they are even deprived of their very basic legal right which is to be kept together with their family members.
14. DETAINEES ARE NOT ALLOWED THEIR LEGAL RIGHTS FOR VARIOUS SOCIAL AND EXERCISE ACTIVITIES.
Prison inmates are given the right to exercise during set periods. The suspects in our case file, who are not convicts and who are being held under suspicion only without any trial, are denied basic rights and freedoms within the wards. Legally, they are entitled to the right to have time for social interaction and for exercise. But they are held within the cells for the majority of time and do not have any room to exercise or move around due to the overcrowded environment. Thus on certain days when it is their schedule to be let out for exercise, they are being denied that right. There is no reason to delay or cancel their time to be used to maintain their health. Additionally, these individuals are not allowed to use their scheduled visitation days. Most of the time they are denied, using various petty excuses that make no sense.
Suspect Hande Canli's petition to Istanbul Office of Chief Public Prosecutor:
We have a right to go out for exercise activities once a week in the gym. Nevertheless, most of the time we are not given access to this activity. They often put it off for various reasons.
Suspect Filiz Arik Menet's petition to Istanbul Office of Chief Public Prosecutor:
Going out for exercise is our most basic human right. We are entitled to go out to exercise every Wednesday, however we are not allowed. We are also denied of our rights of having our free-visitation day.
Another issue is that a copy of the Quran was not handed out to our ward. I wrote a petition to the prison management on this issue. The "education unit" responded to my petition with an unconventional reply saying that, "There are many copies of the Quran in the Prison Library." I brought this issue to the attention of head warden Ms. Arzu as well, and she also gave me the same response. As far as I've learned, a copy of the Quran is handed out to any prisoner who asks for it in the other prison institutions.
Suspect Mehmet Coşkun Pamir's petition to Istanbul Office of Chief Public Prosecutor:
While the prison institutions have the role of giving punishments, the other significant role should be rehabilitating the inmates as well. The penal institutions should have various informative resources and books. While it is expected that the penal institutions are to guide the convicts and the prisoners to such educational activities, we have been under arrest for nine months but we could get only two books from the institution library despite having asked many times. The books that we ordered from outside also were not given to us on account of the fact that they supposedly got lost.
It is our legal right to meet our friends from the other wards once a month, and also to go for exercise once a week, however we have been denied our rights and we were able to meet with them only once over the course of nine months.
Suspect Oguzhan Sevinc's petition to Istanbul Office of Chief Public Prosecutor:
We are held within four walls 24/7 and have no activities whatsoever. It is not possible to expect for us to remain healthy living under such circumstances. Prison institutions should in fact be correction facilities. However, there is no rehabilitation, and no educational or cultural activity here. There are certain courses, however neither myself, nor my friends who are detained from the same file are admitted to any of those courses. My petitions to the prison institution are never considered nor implemented. The management attends only to the petitions they wish. I cannot claim my legal rights as we are prevented from most of them.
Suspect Ibrahim Tuncer's petition to Istanbul Office of Chief Public Prosecutor:
In the prison manual, it is written that we have the right for weekly talk sessions. However, we've joined talk sessions only twice in nine months since we came to the prison. When my attorney asked about this issue to the administration, we're told that the Ministry of Justice filed a petition about this issue restricting our rights for talk session. However, we are not provided an official document about such instruction.
15. SUSPECTS ARE BEING FORCED TO BE CONFESSORS
In the case file, the most distinctive accusation is that the female suspects were "deprived of their freedom" and "they were sexually harassed and sexually violated." These women claimed to be victims are all now under arrest.
It is certainly ludicrous, ironic, and completely illogical to imprison women who were supposedly victims of those violations. It is unclear whether these women are being considered as suspects or victims based on the file content and complaints. Yet, they are under arrest despite the lack of crime and they are being kept under detention until a pending trial. The detainees are purposely made to live under very harsh, extreme, cruel, and inhumane conditions in order to force them to "confess." Each person is forced to endure the cruel environment and to accept the groundless accusations and to become so-called "confessors." By doing so, the objective is to provide evidence for the case file and to create tangible evidence for their imaginary scenarios consisting of nothing but false accusations of those who have serious personal grudges without any proof to back up their claims.
It should be noted and clear that the effective remorse law is only viable if the person repents with his/her own freewill. During the police interrogations carried out with the presence of attorneys, these people clearly stated that the accusations are completely groundless and unreal. However, they are being forced to be "confessors" while they are kept under the harshest prison conditions for more than 1.5 years now. They have been systematically threatened by certain ill-intentioned attorneys and certain authority figures – which is a direct violation of the free will condition of the effective repentance law.
Certain attorneys hired by the plaintiffs who hold serious grudges against the detainees have been visiting some female detainees using extremely offensive language including swears, insults and threats trying to coerce them by intimidation to become "confessors".
One attorney went even further and threatened a married female detainee of foreign origin saying that she should speak against the other suspects and write a statement with false accusations, otherwise she would be transferred to a prison with convicted prostitutes. These kinds of cases and situations are consistently overlooked and allowed to occur. These rogue and sinister attorneys have been recklessly pursuing their illegal intimidation tactics while confidently claim that they are being supported by the government.