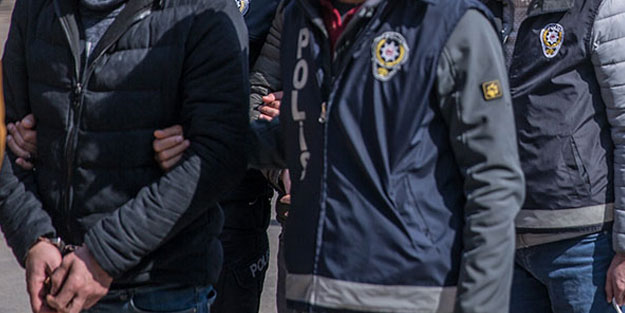 On July 11, 2018, at around 5 a.m., a police operation was launched to capture 255 people at 120 addresses, mainly in Istanbul. 186 people were detained 5 out of 186 suspects were released after their procedures at the police station, and 181 were transfered to the courthouse. Of these suspects, 14 people were released, 15 of them under judical control measures.
Operation led by the Directorate of Combating Financial Crimes Branch involved more than 2,000 police officers also from the following branches:

Anti-Terror Branch,
Anti-Smuggling Branch,
Anti-Organized Crime Branch,
Special Operations Branch,
Riot Squad Branch,
Aviation Branch,
Maritime and Port Branch,
As well as from district police headquarters.
120 workplaces and homes were raided at the same time at 05:30 in the morning. Simultaneous operations were launched in the morning for:

115 addresses in 22 districts in Istanbul,
3 addresses in 2 districts in Ankara,
1 address in Muğla,
and 1 address in Antalya.
The police investigation report against Adnan Oktar group contained 34 separate accusations; this number later dropped to 24: Here are the accusations mentioned in the indictment.

Attempt for Political or Military Espionage (Article 328),
Establishing and Managing Organizations for the Purpose of Committing Crimes (Article 220/1),
Being a member of a Criminal Organization (220/2),
Aiding a Criminal Organization although he does not belong to the structure of that organization (220/7),
Sexual abuse,
Sexual assault,
Disobedience of the Law on Firearms, Knives and Other Tools (Law 6136),
Prevention of the Right to Education and Training (Article 112),
Blackmailing,
Causing suffering of another person,
Prevention of freedom,
Laundering of Assets Acquired from an Offence (Article 282),
Insult,
Disobedience of The Law 3628 on declaration of Property and Fight Against Bribery and Corruption,
Eavesdropping and Recording of Conversations between Persons (Article 133),
Fraud,
Threatening,
Recording of Personal Data (Article 135),
Attempt to killing intentionally,
Aiding an Armed Terror Organization without being a member,
Disobedience of Law 5607 on Anti-Smuggling,
Damage, Destruction or Concealment of an Official Document, Counterfeiting Official Documents,
Favoritism of a Criminal,
Alienating from military service
For brief explanations on these false claims in the indictment, please visit the following link: https://adnanoktarlawsuit.com/2020/07/03/false-charges-and-allegations-against-adnan-oktar-and-his-friends-in-the-indictment/
86 companies were seized and all of them started to be managed with a trustee of the TMSF (Saving Deposit Insurance Fund). At the beginning of 2019, the president of the TMSF, Gülal stated that the studies on these companies were continuing. He said, "We have identified 86 companies of Adnan Oktar. We are managing these 86 companies under the trusteeship of the TMSF. At the moment, determination studies are continuing. Most of these companies are inactive, 80 of them do not have many transactions. Adnan Oktar's companies' size of assets is 10 million liras." This means that the average asset value per company is 20 thousand dollars. Thus, the statement made in the Turkish press as "companies worth hundreds of millions of dollars" has been refuted.
The indictment was accepted by the Istanbul High Criminal Court No. 30 on July 19, 2019.
The indictment was against 226 suspects, 171 of whom were detained. 13 people were tried to be shown as "administrators of the alleged criminal organization".
125 people testified as victims/complainants.
The indictment consisted of 3,908 pages.
A new police operation was carried out against the Oktar group on October 22, 2018. 33 people, including Adnan Oktar's elder brother, were detained in simultaneous raids held in 11 provinces.
The first hearing of the trials was held on September 17, 2019.
The number of defendants rose to 238 with the subsequent arrests and operations.
On December 13, 2019, 91 people were released from prison on terms of the judicial control measure of "house arrest".
Four additional indictments were raised in the investigation.
78 people, 9 of whom are women, have been kept detained for 27 months in Silivri Prison.
According to the indictment, 226 suspects are being tried for 23 different crimes.
The main indictment demands for Adnan Oktar a jail term of 420-871 years. After the additional indictments, the jail term is up to 1,100 years.
Despite the motions given by the defense, the court decided not to hear the witnesses who would testify in favor of the defendants.
The next court session will start on November 2, 2020. The Prosecution will announce its opinion on the merits.